At McDaniels Law, we're devotees of detail. We pore over every pixel, stitch and rivet. We revel in every chamfer, keystroke, strapline, trim and line break. We make a note of every soldered resistor, chiselled groove and chunk of code. All this, to provide you with impenetrable Intellectual Property protection.
Philosophy
At the core of our philosophy lies an understanding on how Intellectual Property can shape your brand and your business, and what that means to you. Our dedication to your design, our commitment to your concept, our passion for your product. They're matched only by your own.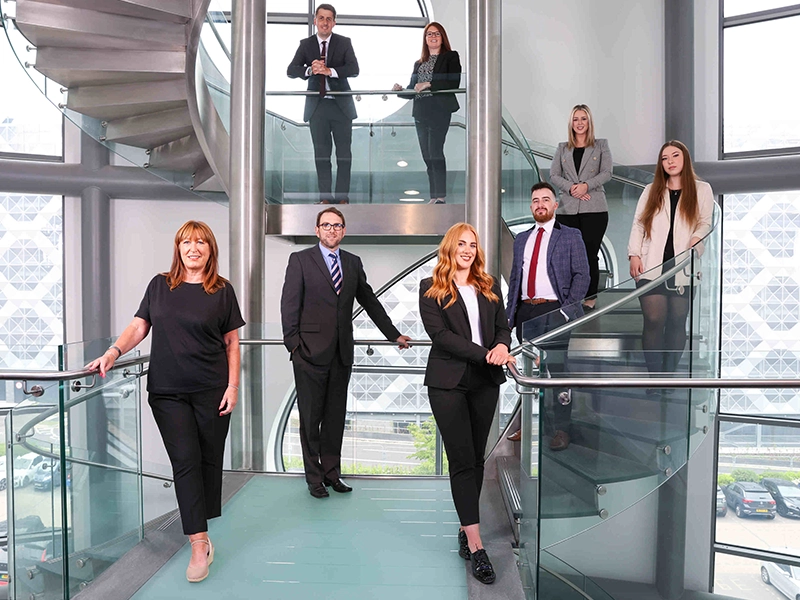 History
In 2005, Niall and Rozanna Head-Rapson opened a niche Intellectual Property practice in Newcastle, bringing a City flavour of legal services to the North East from their Magic Circle milieu. In 2023, Director Kelly Hudson took over control of the firm from Niall Head-Rapson and looks forward to continuing to develop the business and enhance the client offering. Having trained with the firm and developed a strong practice as both a solicitor and dual qualified chartered trade mark attorney, Kelly has a strong understanding of the firm's ethos and client base. Now, with its head office on the banks of the iconic River Tyne in the Northern Design Centre, and a further office in the North West, the growing team support our extensive client base which spans the length and breadth of the country and also includes numerous international clients.
Experience
We have acted for various clients in cases which have reached trial and subsequently have become reported decisions. Our instructions cover the full range of IP and related disputes, such as misuse of confidential information, and we are currently acting in contentious issued proceedings for patent infringement, copyright, trade mark and registered design right infringement. We also have dealt with several high value trade mark infringement cases and have, on numerous occasions, sought interim injunctions on behalf of clients. In addition, we regularly deal with prosecutions before the UKIPO and have dealt with oppositions up to Board of Appeal level at the EUIPO. At any time we also have many disputes which we are dealing with, and which often settle, through pre-action correspondence.
A selection of reported cases the firm has been instructed on:
Advertising
Dealing with issues raised by the process of advertising, dealing with the regulatory aspects, brand and copy clearance through to issues of trade mark infringement, defamation, malicious falsehood and comparative advertising.
Art and design
Focusing on protection, ownership, assignment and licensing and exploitation issues on both sides of the fence; acting for both the creators and those wishing to lawfully commercially exploit works.
Creative industry
We give cradle to grave advice from the inception of an idea through its evolution to fruition, including documenting the process, advising on the best exploitation methods and raising finance to support the product journey.
Branding and brand management
Facilitating effective brand protection through our partnership with monitoring services to ensure that your brand is not diluted or infringed. We can intervene as necessary to prevent misuse. We are experts in the use of take-down notices, domain name challenges, and, as a last result, court proceedings.
Furniture
Acting for a number of leading furniture designers and manufacturers, we have extensive experience in the wide range of issues which confront furniture manufacturers. From design origination, protection of those designs, dealing with overseas factories and transport, counterfeiting and unfair competition.
Online and social media
The issues surrounding digital and social media are intimately known to McDaniels Law. We advise on everything from the creation of websites and apps, all the way through to online trading and the use of social media as an advertising tool. We have significant experience in identifying infringement online and resolving such cases without the need for Court interference.
Science and invention
With graduate-level scientists, McDaniels Law acts for and understands not only the issues which surround science and invention but also understand the terminology. We get to grips with the issues quickly in a friendly and understanding way. Because of this, we get to the bottom of the issues clearly and concisely.
Textiles, clothing and fashion
McDaniels Law act for well-known fashion brands, textile designers, surface pattern designers and retailers.  We understand the issues which surround the creation of new designs, implementation and protection of all design, branding, advertising, distribution and networking.