We are experts in Dispute Resolution. If you have a business relationship that has broken down or a counterfeiting issue, then you need to talk to us.
How we can help you
Offering advice and guidance in the management of disputes between parties; in the main over IP but also contractual, director and shareholder disputes.
Information you need to know in relation to Intellectual Property infringement
If they have IP rights these can be enforced and although litigation is a serious thing, a very small percentage of disputes that end up at a final trial. We will always seek to resolve disputes as quickly as possible and if this can be done through means of ADR we will do so. If litigation does progress, we will always be seeking damages and costs recovery in addition to appropriate injunctions and other suitable remedies. We will always seek to resolve issues through correspondence in the first instance before issuing any proceedings.
We have conducted many interim injunction applications and can undertake such actions at very short notice should this be required.
Before litigation commences, you need to fully consider the following:
What do you classify as yours?
What has been taken, misused or not done?
Who the other party or parties is or are?
When and where the allegation took place?
Is there any evidence to support your position?
Typical case process
Identify the dispute, then engage in correspondence or other forms of mediation or resolution to try and resolve the dispute at an early stage (the vast majority of disputes are resolved at this stage). If there is no solution, then at this stage, we would issue proceedings in appropriate court
Engage in mediation
If no solution prepare for and attend trial
Judgement on liability will then be handed down
Damages proceedings will begin which will repeat the above 

NB: IP is generally always a 'split trial' process. There will be one set of proceedings to determine liability and then a second set of proceedings to determine damages. It is uncommon for a case to go through both trial stages, most will settle at some point. However, we have managed cases through both stages and have the expertise, experience and knowledge to guide clients through this should this be necessary.
Why we are best placed to help with your dispute resolution cases
We are one of the leading firms in the country for IPEC claims.
We understand not only the processes but the strains and time this takes out of a business.  We are experts in mediated settlements having advised and attended many successful meetings to resolve the dispute out of Court. Court should be the last resort, but when that point is reached we have the expert advice on hand to guide you through the process.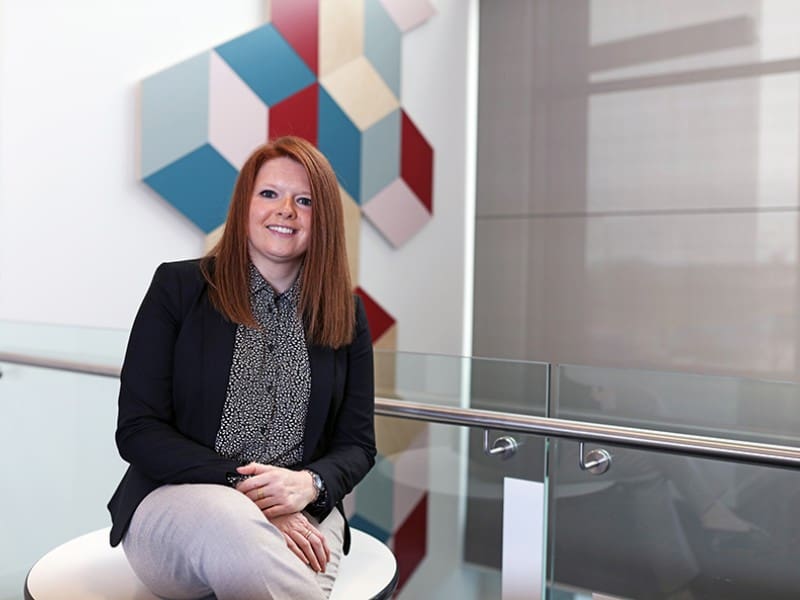 Kelly Hudson
Kelly graduated from Northumbria University with a first class honours degree in Law. She joined McDaniels Law in 2008 as a Trainee Solicitor and remained with the firm following qualification. She is now a Director specialising in Intellectual Property and is responsible for the overall management of the firm.

kh@mcdanielslaw.com
0191 499 8471
07539 009 031