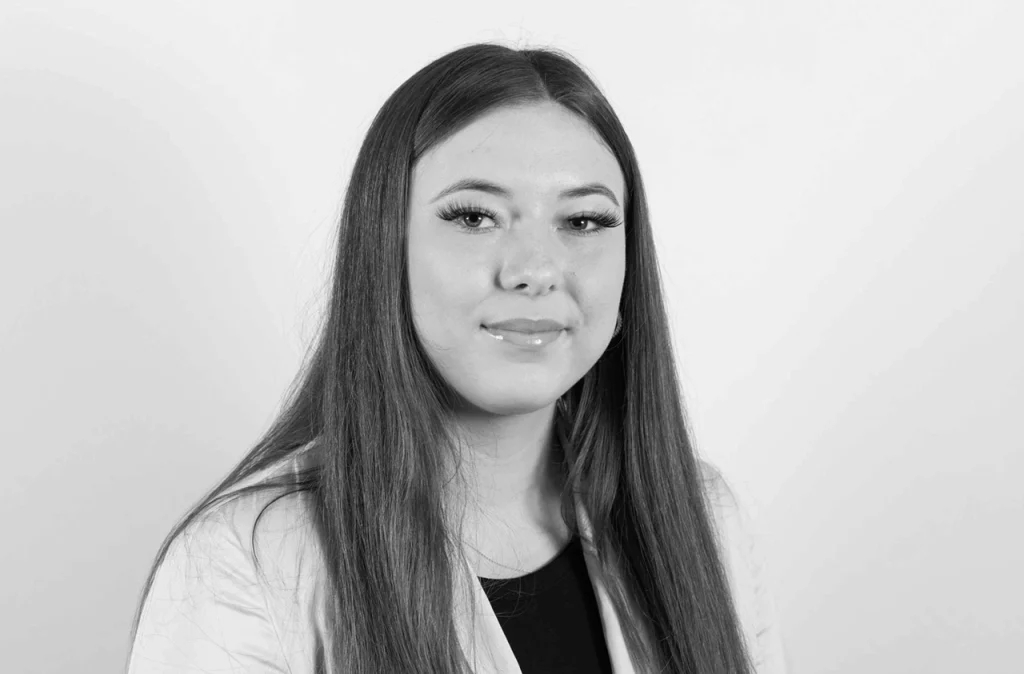 Administration & Accounts Assistant
After finishing her A-Level exams in English Language, Law and Sociology Tori joined McDaniels Law on a Business Administration Apprenticeship in September 2021. In March 2023 she successfully completed her Business Administration Apprenticeship (Level 3) and has now taken on the role of Administration and Accounts Assistant. Tori also handles the firm's social media.
What are the values that drive you or /and what do you enjoy about the work you do?
What I enjoy most about my role in McDaniels is running the social media accounts. I get to express my creativity in the posts I create and share them with our followers.
Most likely to: Spill a cup of coffee or tea.
Random fact: Tori has played football for 12 years and has won a national championship.